Special Screening of Black Panthers Film
Hollywood Theatre hosts event to support NAACP
9/29/2015, 12:18 p.m.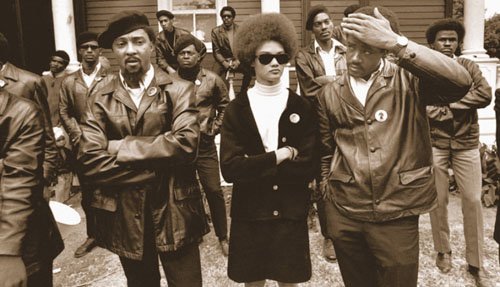 The Hollywood Theatre in northeast Portland will host an advance screening of a new Black Panthers documentary and a post film panel of local civil rights activists as a fundraiser for the NAACP Portland chapter. The special event will take place on Thursday, Oct. 8 at 7 p.m., the day before the theater begins a regular run of the movie on Oct. 9 with multiple show times offered.
"The Black Panthers: Vanguard of the Revolution" is the first feature-length documentary to explore the Black Panther Party, its significance to broader American culture, its cultural and political awakening for black people, and the painful lessons wrought when a movement derails.
The story is told through rare archival footage and interviews with the people who were there: Police, FBI informants, journalists, white supporters and detractors, and Black Panthers who remained loyal to the party and who left it.
Featuring Kathleen Cleaver, Jamal Joseph and countless others, The Black Panthers is a vibrant chronicle of this pivotal movement that birthed a new revolutionary culture in America. Directed by veteran African-American filmmaker Stanley Nelson, the film took seven years and a Kickstarter campaign to complete, before premiering at the 2015 Sundance Film Festival this past January.
At the Portland advance screening, 100 percent of the Hollywood Theatre's box office proceeds will benefit the NAACP Portland chapter. The evening will include a fundraising raffle and a post-film panel moderated by Jo Ann Hardesty, president of NAACP Portland.
The panel will also feature Kent Ford, co-founder of the original Portland Black Panther Party, Rev. Dr. LeRoy Haynes of the Albina Ministerial Alliance Coalition for Justice and Police Reform and a former Black Panther, and activists from Portland's chapter of Black Lives Matter.
Tickets can be purchased for $10 each at hollywoodtheatre.org/the-black-panthers-vanguard-of-the-revolution.