Top Soul Food Kitchen
Dub's St. Johns welcomes you with love
9/29/2015, 12:19 p.m.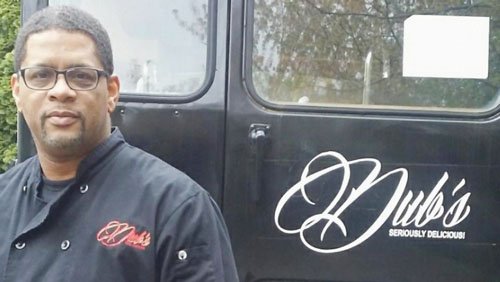 Soul food and local history come together at Dub St. Johns, your destination for great barbecue in the heart of the St. Johns neighborhood in north Portland.
Owner William Travis III, also known affectionately as Dub, was the former owner of the popular Mack and Dub's Excellent Chicken and Waffles on Martin Luther King Jr. Boulevard, until the location caught fire in 2012.
Dub's restaurant always welcomes you with love, he says, and he hopes the community will come visit him at his new location.
"We are nearing the two-year-mark at our location on St. John's," explained Travis. The restaurant was listed in the Top 21 Soul Food Kitchens in the United States by Thrillest.com and they have been featured in Willamette Week's Cheap Eats Pick the last two years.
"There really not much more I can say about Dubs that hasn't already been said by dozens of adoring foodie fans," reads one review on Dub's Yelp review page. "All I can do is tell the truth. I haven't had fried chicken this good since my mom's."
Dub's St. John's is open Monday through Saturday from 12 noon to 9 p.m. and is located at 9520 N. Lombard St. They can be reached at 503-998-8230.