Be Fabulous, Diva Style
9/30/2015, 3:37 p.m.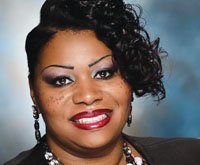 A former salon owner is focusing on bringing beauty directly to people's home this season.
Trisha Nako Harris of Portland has been a licensed cosmetologist for 23 years and is now a sales director with Mary Kay, helping customers as a beauty consultant.
In just the last year, she has built a team of women looking to make change for the better, working hard, making money, and having a lot of fun.
Harris has been so successful she recently was promoted to a director position and earned a free car along with her own Mary Kay unit number.
Harris has named her Mary Kay unit 'Diva Style' and the mission is to enrich women's lives.
For more information about Harris's Diva Style consulting, or to join their Mary Kay sales team, write to Harris at tnakoharris@marykay.com or call her at 971- 570-5042.