Business Loans for Energy Retrofits
9/30/2015, 3:40 p.m.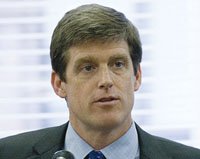 The Portland Development Commission has approved a new program that will allow PDC to provide loans to owners of commercial buildings undertaking energy efficient retrofits. The agency will administer the program on behalf of Multnomah County, which approved the program and PDC's role as administrator earlier in September.
The Commercial Property Assessed Clean Energy (CPACE) program will be a two-year pilot using tax increment funds to support up to 10 projects in the Downtown Waterfront, Gateway Regional Center, Interstate Corridor, Lents Town Center, North Macadam, or River District urban renewal areas.
Firms designated as Disadvantaged Business Enterprise (DBE), Minority Business Enterprise (MBE), and Woman Business Enterprise (WBE) will have an early entry advantage for funding during the pilot period.
"With CPACE loans, we hope to remove a financial barrier to investment in energy efficiency while we also take steps to create wealth creation opportunities for construction firms owned by people from underrepresented populations," said Patrick Quinton, PDC executive director.