Celebrating Jazz Town
A look back at the vibrant jazz scene in Portland during the 1940s and 1950s.
4/7/2016, 11:13 a.m.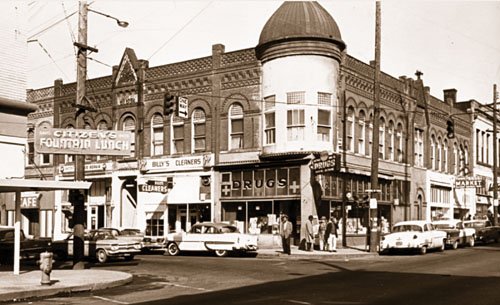 The Oregon Historic Society invites the community to a special event to share the history of Portland as a "Jazz Town" post World War II when the city's African American population grew and many of the newcomers came with a shared passion for contemporary, danceable jazz. The period gave birth to an explosion of clubs with music and nightlife in north and northeast Portland.
Lynn Darroch, author of Rhythm in the Rain: Jazz in the Pacific Northwest, will describe the jazz scene in Portland during the 1940s and 1950s. Eric Cain, producer of the forthcoming "Jazz Town" episode for OPB's Oregon Experience, will share a few clips from the show and offer some behind-the-scenes stories about how the program was made, including the commissioning of new music from Darrell Grant.
The special event will be held Sunday, April 10 at 2 p.m. at the Oregon Historical Society, 1200 S.W. Park Ave. Admission is free.