Workspace Becomes a Stage
Animating the Daily Grind
4/7/2016, 11:09 a.m.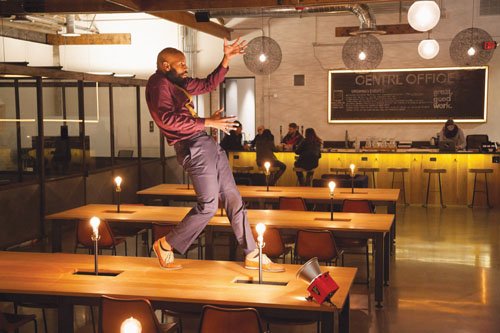 Portland's Heidi Duckler Dance Theatre/Northwest is re-launching its popular Table of Contents, at CENTRL Office, in the Pearl District.
The show features dancers William Jay, Theresa "Toogie" Barcelo, Conrad Kaczor, and Kiel Moton, under the direction of internationally recognized choreographer Heidi Duckler, who creates a powerful show for audiences in an unconventional office space. The entire performance is consumed by live music by legendary Portland jazz artist Tom Grant.
CENTRL Office is a collaborative, co-workspace at 1355 N.W. Everett St., Suite 100.
Performances are at 7:30 p.m. and 9 p.m. on Friday, April 15 and Saturday, April 16. Tickets are $25 and available at heididuckler.org/northwest. Advance purchase required.