A Tribute to Billie Holiday
4/13/2016, 2:33 p.m.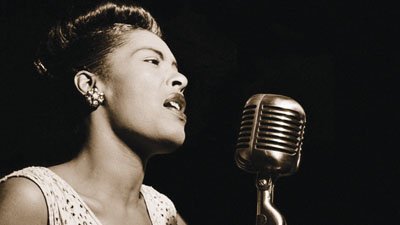 Siren Nation, a local nonprofit that showcases and creates performances opportunities for women, presents Lady Sings the Blues, the 19th annual Billie Holiday Tribute Night to showcase one of the greatest jazz singers and songwriters of our time.
"Lady Day" was a jazz singer and songwriter who had a huge impact. Her vocal style, strongly inspired by jazz instrumentalists, pioneered a new way of manipulating phrasing and tempo. Above all, she was admired all over the world for her deeply personal and intimate approach to singing.
The event on Saturday, April 16 at 8 p.m. at the Alberta Rose Theater in northeast Portland will feature performances by Carra Barratt, Emily Overstreet, Mia Nicholson, The Dolly Partners (featuring Shelley Short and Alia Farah), Lenore, Kris Deelane, Phoebe Spier, Ezza Rose, Josie Seid and more!
Tickets are $15 with proceeds benefitting the 2016 Siren Nation Festival.