Exploring 'Jazz Town'
Documentary explores vibrant black history
4/19/2016, 3:49 p.m.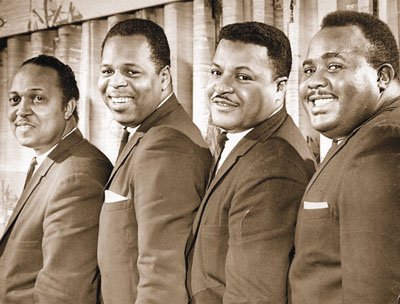 A close up look at the vibrant history and impact of jazz in Portland that followed World War II comes to OPB when a new Oregon Experience half-hour documentary "Jazz Town" examines the eruption of music and nightlife in black clubs of north and northeast Portland in the 1940s and 50s. A significant chapter in the city's cultural narrative, this short-lived period is largely unknown to many Oregonians.
World War II brought a great wave of workers and their families from across the country to work in the shipyards of Portland. During this time, the city's African-American population grew from 2,000 to nearly 22,000. Many individuals moved into Vanport, a large tract of wartime housing built just north of Portland. Most of those not living in Vanport crowded into Portland's Albina District.
Many of the newcomers came with a shared passion for rhythm and blues and contemporary, danceable jazz, but their options for entertainment were limited. Segregation was permitted by law, and Portland offered few venues for African-Americans to perform or to listen to music.
As the population in the Albina neighborhood swelled, the music scene intensified. Some of the country's most famous jazz players—who may have passed by Portland in earlier years— began to make it a destination. Duke Ellington, Louis Armstrong, Wardell Gray and Lionel Hampton became frequent visitors, and pianists Warren Bracken and Frank Martin even moved to the city.

Additionally, Portland produced many of its own home-grown artists who developed at what one of them called the "University of Williams Avenue" and would go on to find national and international fame. This includes Floyd Standifer, who grew up outside of Gresham on a farm, trumpeter Carl Hilding "Doc" Severinsen from Arlington, saxophone player Jim Pepper and drummer Mel Brown.
Presented largely through first-hand accounts from local residents, "Jazz Town" showcases the music and the parade of musicians that helped to put Portland on the jazz map. The program also tells the story of a marginalized community born of racial discrimination that proceeded to thrive during that time.
OPB is also hosting a free, public screening of "Jazz Town" on Thursday, April 21 at the Portland Community College Cascade Campus in north Portland. The event begins at 7 p.m.
"Jazz Town" airs Monday, April 25 at 9 p.m. on OPB TV and is available to watch online now at opb.org/jazztown.