Healing Old Wounds
4/20/2016, 3:39 p.m.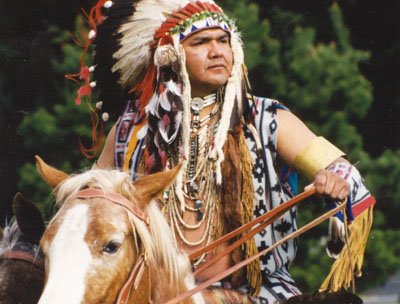 The Fort Vancouver National Site will host a ceremony Saturday, April 23, that pays tribute to tribal ideals, honors tribal ancestors and helps heal old wounds.
During the Nez Perce War of 1877, as the U.S. Army was attempting to remove tribal members from ancestral lands, 33 members of Chief Redheart's band were captured under the direction of General O.O. Howard. Even though the band neither fought in Indian Wars nor committed any crimes, they were held prisoner at Fort Vancouver through the winter of 1877-78. An infant member of the band died during this imprisonment.
Members of the Nez Perce Indian Nation will present their traditional memorial ceremony, a nearly 3 hour celebration, beginning at 10 a.m. across Fifth Street from the reconstructed Fort Vancouver. It is free to the public, although donations are welcome.
Ceremonial activities will include singing, speeches, a Riderless Horse (empty-saddle) ceremony and a traditional passing of the peace pipe. Visitors should bring blankets or lawn chairs.