Discriminatory History Tour
4/27/2016, 12:14 p.m.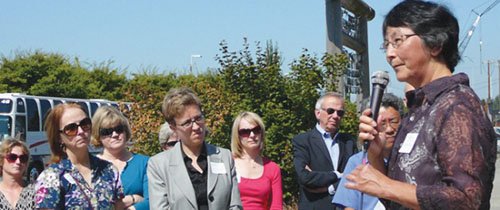 Multifamily NW has partnered with the Fair Housing Council of Oregon to sponsor a tour of Portland's hidden discriminatory history.
Understanding the ghosts from Oregon's past provides important background for understanding fair housing issues today.
There was a time when Oregon was known as the most discriminatory state north of the Mason Dixon Line. Until 1926, the Oregon Constitution actually stated it was illegal for black people to live in Oregon. At one point the state had the largest Ku Klux Klan per capita in the nation. "Sundown laws" prevented African Americans and Asians from even staying overnight in many cities and towns.
Departing Saturday, April 29 at 8 a.m., the 3.5-hour tour takes place in a comfortable, charter bus and features historic first-hand accounts by local experts. The tour departs the Ambridge Center at 1333 N.E. Martin Luther King Jr. Blvd. and will be followed by a lunch and post-tour discussion. Tickets are $85 to $115. Visit multifamilynw.org or call 503-213-1281.