Ensuring Equity in Housing and Opportunity
'Right to Return' a good place to start
Maxine Fitzpatrick | 4/27/2016, 12:27 p.m.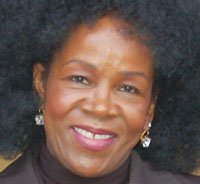 Fifty years ago, Rev. Martin Luther King Jr. and others led open housing marches in Chicago called the Chicago Freedom Movement or Chicago Open Housing Movement. The marches inspired the Fair Housing Act, which Congress passed just days after Rev. King's death in April 1968.
Honoring the passage of the Fair Housing Act during April, now recognized as Fair Housing Month, is an opportunity to reflect on the importance of the Act in prohibiting discrimination (and a reminder: If you believe you have been a victim of housing discrimination, stop what you're doing and call the Fair Housing Council of Oregon at 503-223-8197). It is also a time to look at history and re-evaluate how well (or not) we are doing at achieving the intent of the act: To ensure equity in housing and opportunity.
Unfortunately, prohibiting racially-biased policies has the unintended consequence to prevent us from closing racial wealth and homeownership gaps and achieve equity. White Americans, including Oregonians, benefitted richly from historic discriminatory and exclusionary policies and practices: The Oregon Donation Land Law of 1850 provided up to 320 acres of free land—but only to white men and their wives.
In the 1950s, exclusionary zoning kept blacks and other minorities out of white neighborhoods in Portland and all across America. Restrictive covenants in many homes' deeds had the same effect.
In fact, many deeds still contain these racial covenants, even though they're no longer valid. And out of 67,000 low-cost mortgages insured by the post-World War II G.I. Bill, less than 100 went to blacks, who had to settle for more costly loans if they could get them at all: The FHA drew a red line around black neighborhoods to warn banks not to lend there. Even with Fair Housing protections, this practice of redlining continued into the 1990s. And after redlining practices faded, subprime loans targeted the same neighborhoods of primarily minority households.
Recent court cases have raised the issue of disparate impacts: That a practice "does not appear to be discriminatory on its face; rather it is one that is discriminatory in its application or effect." As Portland battles its reputation as the whitest big city in America and the most rapidly gentrifying city in the country, we must think about fair housing as something more than simply banning outright discrimination.
Fair housing "protections" may prevent us from simply granting land or offering discounted mortgages to households of color, but we can't let this prevent us from considering how to better achieve equitable opportunities and outcomes.
"Right to Return" and geographic preference policies are a good place to start. While they don't specifically benefit households of a particular race, they recognize that in areas like north and northeast Portland, black residents built a thriving community despite being confined to specific neighborhoods where they were allowed to live. But when public investment and urban renewal made their way to these neighborhoods, black families—often renters because historic policies forbade them from owning their homes—were among the first households displaced.
We must also ensure a safety net for residents who are at risk of displacement in neighborhoods that have already changed (like the Albina area) as well as those that are now beginning to change (like Cully). Home repair programs, foreclosure mitigation and property tax deferrals are available to many senior residents and must be expanded to other households, especially those with lower incomes.
Preventing discrimination and achieving fairness in housing is crucial. And as this Fair Housing Month comes to a close, let's commit to taking fairness even further to achieve housing equity.
Maxine Fitzpatrick is executive director of Portland Community Reinvestment Initiatives, Inc. (PCRI)