Soul District Leader Retiring
4/27/2016, 12:17 p.m.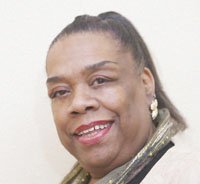 A neighborhood business association serving the Soul District of northeast Portland welcomes business owners and neighborhood advocates to its annual Excellence in Business Awards banquet, Thursday, April 28 at 6 p.m. at the Columbia Edgewater Country Club.
The North/Northeast Business Association event will present merit awards to 12 local businesses and provide the community an opportunity say goodbye to Joice A. Taylor, the group's longtime dynamic and dedicated leader who is retiring after serving as NNEBA board chair for over 10 years.
Kenneth Doswell, owner of Betty Jean Couture, a north Portland fashion and clothing design house will serve as the new board chair, and John Washington will continue to serve as vice-chair, Ernest Harris as secretary, and Richard Harris as treasurer.
For tickets to the annual banquet, call Fawn Aberson at 503-841-5032