Keeping Cool at Portland Parks
8/2/2016, 4:52 p.m.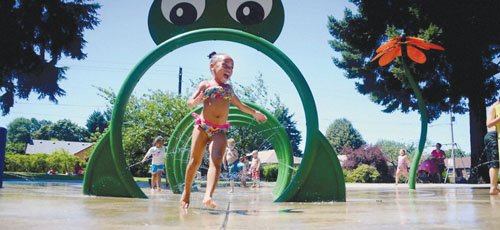 Portland Parks & Recreation's splash pads and fountains around the city are now open to help you stay cool! The water features are scheduled to be on for the next two months as summer temperatures traditionally hit their peak.
Splash pad hours are 11 am to 9 pm; fountain hours mirror park hours. What's the difference? According to parks officials, the fountains have chlorination and recirculate water; while water in the splash pads drains away – like running through the sprinklers.