Prescription Trafficking Busted
20 defendants charged with opiate distribution
8/2/2016, 4:22 p.m.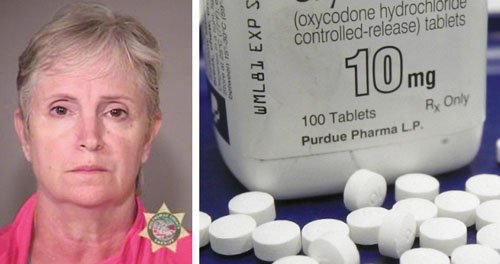 A federal grand jury in Portland has indicted a licensed Oregon nurse practitioner and her office manager along with 18 co-conspirators for unlawfully disbursing oxycodone and hydrocodone out of a southeast Portland wellness center.
Julie Ann Demille, 58, and Osasuyi Kenneth Idumwonyi, 55, are at the forefront of the case for conspiring to provide the co-conspirator defendants with prescription opiates at the price of $200 per visit at their Fusion Wellness Clinic, 2442 S.E. 101st Ave.
Demille has also been charged with two counts of falsifying statements to the Drug Enforcement Administration, which worked with the Oregon State Board of Nursing on the 15 month long investigation.
The co-conspirators involved in the case range in ages from 30-63 and are accused of helping Demille and Idumwonyi distribute the drugs to at least 400 customers while the Fusion Wellness Clinic was still open for business.
If found guilty, each defendant could face a maximum sentence of 20 years in prison and a $250,000 fine, authorities said.