When a Space Speaks to You
'No Stopping' mines iconic locations, histories
8/2/2016, 4:32 p.m.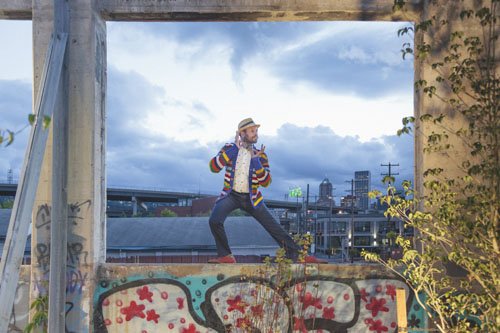 A rust-covered car and shards of graffiti covered ibeams set the stage and the magnificent city skyline serves as a jaw-dropping backdrop for "No Stopping" a site-specific dance series by Heidi Duckler Dance Theatre/Northwest.
"There is no stopping when a space keeps speaking to you, and as an artist I am interested in transformation and survival," Ducker says.
Duckler mines various iconic locations and Pacific Northwest histories, and through the lens of dance, its artists create immersive experiences for audiences around social, political, and ecological issues.
A "No Stopping" 45-minute performance will take place during a special fundraiser on Thursday, Aug. 4 at 7:30 p.m., followed by a meet and mingle at the parking lot of the burned out old Taylor Electric building at 240 S.E. Clay St.
Two individual performances will take place at the same location at 8 p.m. on both Friday, Aug. 5 and Saturday, Aug. 6. Admission to the fundraiser is $100 and the individual performances are $25. Tickets available at heididuckler.org/northwest. Heidi Duckler Dance Theatre/Northwest is also a participant of the $5 Arts for All ticket opportunities.