Allen Temple Plans to Rebuild
8/10/2016, 4:28 p.m.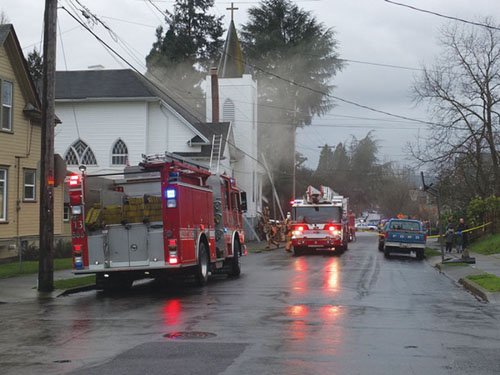 The Allen Temple C.M.E. Church will be unveiling their plans for rebuilding their church this Saturday, August 13, from 10:00 a.m. to 11:30 a.m. at the church site, 4236 NE 8th Avenue. An electrical fire set the church ablaze in February of last year, causing church services to relocate to the Maranatha Church on Northeast 12th until further notice.
Months of fundraising have finally afforded the church to rebuild and the event Saturday will be celebrating that. First Lady Nancy Hales, Rep. Lew Frederick and Commissioner Nick Fish are all slated to attend the ceremony, where they will be turning dirt and displaying the church's architectural plans. A community block party with food and refreshments will be held following the event from noon to 3 p.m.