International Foods and Crafts
8/10/2016, 4:24 p.m.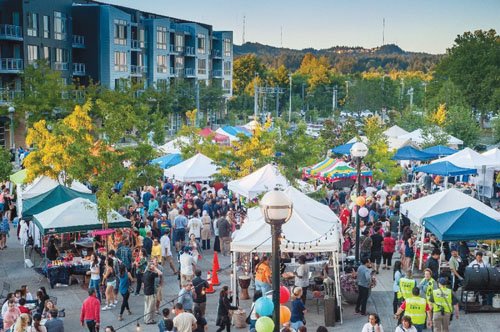 Envisioned as a vibrant, intercultural event reminiscent of night markets around the world, the Beaverton Night Market will return on Saturday, Aug. 13 from 6 to 10 p.m. at The Round, located just off the Beaverton Central MAX stop.
Exhibitors will share handmade crafts and goods from their cultures. Visitors can sample delicacies from East Africa, Lebanon, Mexico, India, Korea and more.
Featured performers will include Japanese Taiko drumming, Native American dance, popular 2015 headliner Mbrascatu, and more.
"It's amazing to see how the market brings our community together," said Monica Estrella, Diversity Advisory Board and night market planning committee member. "The Beaverton Night Market demonstrates that together all cultures make a greater future. I feel that I'm helping our city get stronger."