Live at Jimmy Mak's
8/10/2016, 4:17 p.m.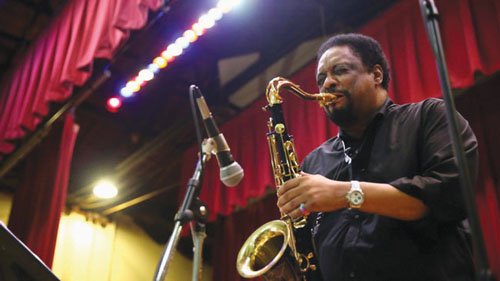 PDX Jazz is bringing Chicago's legendary saxophonist Chico Freeman to Portland for two shows, Friday, Aug. 12 at Jimmy Mak's, downtown.
The son of famous hard bop sax player Von Freeman, Chico has carved out his own niche in the world of jazz over the course of his 40 plus year career. In 1976, he released his first full length as a bandleader and has gone on to release over 30 albums as well as collaborating with McCoy Tyner, Jack DeJohnette, Wynton Marsalis, Kenny Barron, George Cables, Branford Marsalis, Cecil McBee, and Elvin Jones over the years among others.
His newest project, Chico Freeman Plus+tet, a band that features Luke Carlos O'Reilly (piano), Kenny Davis (bass) and Michael Baker (drums) is a force to be reckoned with as he explores rich melodies framed within a diverse array of musical styles including hip hop, funk, bebop, post-bop, and the blues.