Noodle Games at King Market
8/10/2016, 4:11 p.m.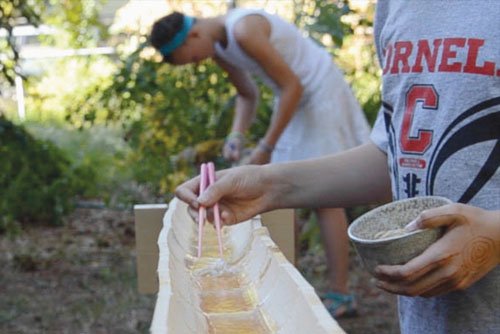 Blending food and fun, the King Portland Farmers Market is teaming up with Umi Organic to host an appetizing take on both the Olympics and a popular Japanese pastime.
Nagashi Somen translates into "Noodle Luge," which is a yummy incarnation of a traditional athletic sport that rewards players in a healthy, organic and locally produced meal.
Participants of all ages can line up along a bamboo flume filled with running water. Using a bowl and chopsticks, the players then try to catch as much of Umi Organic ramen noodles as they can as the noodles flow down the flume. The next leg of the competition involves adding Umi Organic sauce and an array of fresh and local vegetables at the salad bar, hosted by the farmers market and its numerous vendors.
The Umi Organic Noodle Luge will be held at the King Portland Farmers Market at the corner of Northeast Wygant Street and Seventh Avenue on Sunday, August 14.