Tribal Liaison Appointed
The position marks a first for Portland
8/10/2016, 4:06 p.m.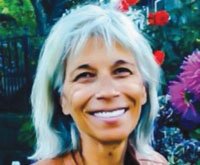 Mayor Charlie Hales disclosed Thursday that Patricia Davis Gibson will serve as the first ever Tribal Liaison for the City of Portland.
The Tribal Liaison position will work out of the Mayor's office on relationship and policy development with Native American nations and governments, as well as with internal staff. Davis Gibson will be the leading point person for contact between City officials, bureaus and members of the tribal public.
Davis Gibson has immense tribal expertise, having held positions in Indian Country as a tribal attorney, Juvenile Justice Policy Liaison and Chief Judge. She is of the Comanche Tribe of Oklahoma, a direct descendant of Chief Ten Bears, and is also of the Seminole Nation of Oklahoma and the Muskogee Creek Nation.
"This position is long-overdue for the City of Portland, and we could not have found a better candidate to serve as our first Tribal Liaison," Mayor Hales stated in a press release.
"Ms. Davis Gibson has an incredible record of representing Native American interests across the state. With her expertise, Portland will be able to better collaborate with tribal nations and the tribal public."
Davis Gibson will start as Tribal Liaison on August 15.