West Coast Hip Hop Awards
Saturday show to pack Roseland
8/16/2016, 3:43 p.m.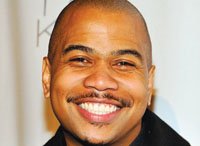 The West Coast Hip Hop Awards, which celebrates hip-hop artists from the entire stretch of the West Coast, will return to Portland this Saturday, Aug. 20 from 3 p.m. to midnight at the Roseland Theater, downtown.
It will be the second time Portland has hosted the annual event which started back in 2007 as a way to recognize the genre's most influential figures while also providing a stage for smaller artists wishing to expand in the hip hop industry.
Actor, rapper and comedian Omar Gooding will host the awards show drawing over 200 emcees, composers, DJ's and musicians. A special "Walk the Red Carpet" bash will kick off the festivities and a few of hip hop's fallen greats, including Mac Dre, Tupac, Eazy E and Nate Dogg, will be inducted into the West Coast Hip Hop Hall of Fame.
Admission is $40 with a part of the proceeds going to Save the Music and other programs that strive to keep music programs and equipment in schools and community centers.
Visit roselandpdx.com for tickets and more information.