Club Owner Sues City
Claims exotica was shut down unfairly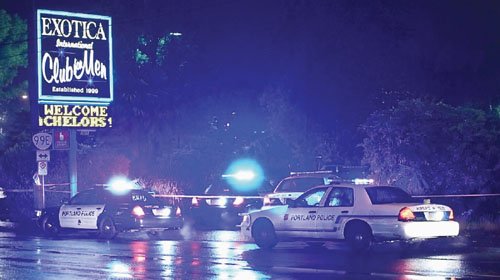 Donna Thames, a former owner of a strip club catering to the black community, seeks to prove the closing of her business was less due to criminal activity and more due to the color of her clientele.
A near 50-page lawsuit filed by Thames in the U.S. District Court on Aug. 12 details what she feels has been a longstanding, systemic attack against black-owned businesses by the city of Portland and the Oregon Liquor Control Commission, with her Exotica International Club being the most recent victim.
Exotica closed in July 2015 pending regulatory pressure from both city and state officials, who felt a shooting in Exotica's parking lot that left three men wounded made the location unsafe. Thames feels differently, to the tune of the $22 million she's asking for in her suit.
"The city of Portland, working in partnership with state liquor authorities, has a long and shameful history of knowingly and intentionally targeting black clubs with all of their regulatory power in a concerted effort to drive the clubs out of business," the complaint reads.
The lawsuit also cites the Fontaine Bleau and Seeznin's Bar as previous victims of the "insurmountable obstacles to success of black club owners catering to black people and clubs offering entertainment and playing music appealing to black people."
Other issues Thames says she experienced since her takeover of Exotica in 2010, included "draconian" liquor restrictions placed on the club, and an incident with OLCC officer that led to Thames being held in custody for resisting arrest and interfering with a peace officer. The Multnomah County District Attorney determined the arrest was unjust and refused to charge her and she was released, according to the complaint.
Club Skinn, a white-owned strip club on Northeast Cully and Prescott, just a 10 minute drive from Exotica's old location at 240 N.E. Columbia Blvd., has seen both homicide and sexual harassment allegations and remains seemingly untouched by the OLCC - a point Thames makes in her lawsuit.
She also points to a grim statistic that despite a 6.3 percent black population in Portland, there are only three black-owned bars or clubs, and none of them cater to black youth in the city or the hip-hop music usually associated with the culture.