Evening with Malala Yousafzai
Noble Peace winner to share life experiences
8/23/2016, 4:22 p.m.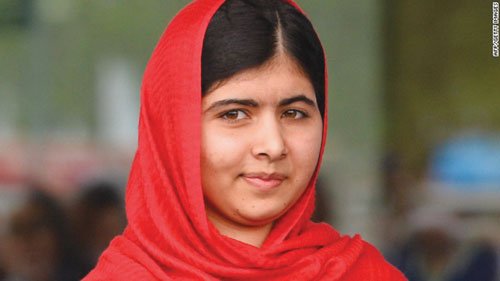 Malala Yousafzai, the Pakistani girl who won the 2014 Nobel Peace Prize after speaking out in support of education and surviving being shot by the Taliban while traveling home from school, will make a rare appearance at Theater of the Clouds at the Moda Center on Tuesday, Aug. 30.
She will be addressing the audience about her life experiences and will take part in a question and answer session.
In October 2012, the then 15-year-old Malala was shot while travelling on a school bus with her friends in her hometown of the Swat Valley in northern Pakistan. Following the attack, she was flown to Birmingham, England to receive treatment at the specialist Queen Elizabeth hospital, and by March 2013 she had made a remarkable recovery and was well enough to return to school.
Malala's bravery and unwavering dedication to her cause has seen her honored throughout the world. She was named one of 'The 100 Most Influential People in the World' in 2013 by Time magazine. She is also the author of the international bestseller "I am Malala," which has been published in over 27 countries.
Tickets can be purchased at the Rose Quarter Box Office, by calling 800-745-3000 or online at www.rosequarter.com.