Standing Up to Violence
Three brothers catch racism in action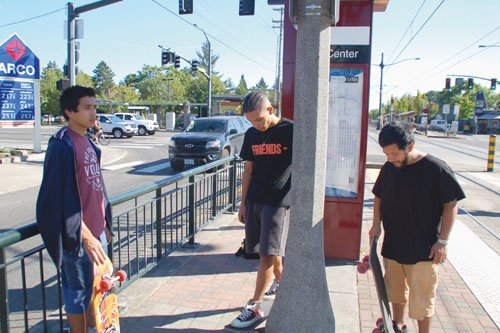 "When I read stuff like that, I just feel like it's written by someone that's very sad," Romeo says. "We're three people that saw two people in trouble and we stood up for what is right and that was it."
Emilio also expressed frustration over the current climate between minorities and the police.
"I watch the news. We're three young brown kids, so I didn't know how that would turn out," Emilio told the Oregonian. Romeo defends his brother's statement, while also pointing out the power that peaceful intervention can have.
"Yeah, maybe it would've helped to have someone of authority around to help deescalate the situation, but I think that what people saw in the video shows that you don't even really have to call the police to defuse a situation like that," Romeo says.
The Herrera brothers were born and raised in the Portland area and wish to keep the city the peaceful and progressive place they've known it to be.
Sweaney told the Oregonian how "extremely alert and uncomfortable" she has been since the incident with her focus now going towards learning to drive and avoiding public transit, but the brothers don't feel that approach is that necessary.
"I don't think this should make people scared to ride public transportation but of course you should be conscious and paying attention to what's going on around you," Romeo says. "If we had just stayed on our phones with our headphones plugged in we wouldn't even have known that was happening."
"You can't live in fear of your life," Emilio adds.