Tools for Business Growth
8/23/2016, 4:26 p.m.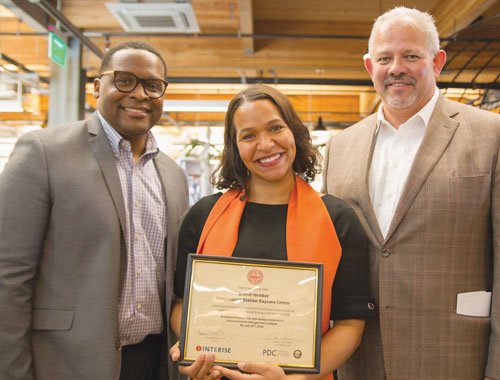 The Increase Project, PDC's pilot program to provide minority-owned small businesses with the tools for growth and expansion, recently recognized its first class of graduates.
Each graduate spent almost 40 hours in class, as well as countless additional hours completing prep work and assignments, engaging in peer-mentoring meetings, and writing individual growth plans. Next steps: implement those plans and take the business to the next level.
Congratulations to Michele Sanders, Attic Journals; Jamaal Lane, Champions Barbering Institute; Salud Gonzalez, Don Felipe Products; Jasmine Tran, Essance; Jamaal Hale, Good Green Printing; Rachel Hestmark, Hestmark Designs; Brandi Webber, Imagination Station Daycare Center; Ro Tam, Tanglewood Beverage Company; Corinne Phillips, Pretty Petals; and Jessica Chan, WinkPens.