Back to School Bike Safety
8/30/2016, 4:21 p.m.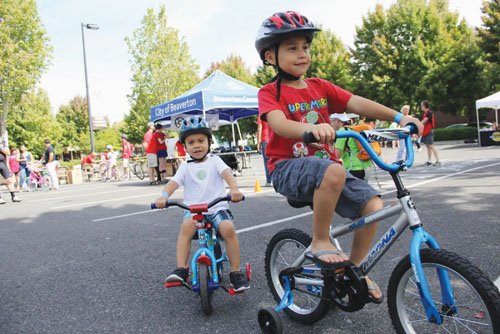 Kids can put safety first as they make plans to return to school by attending Beaverton's annual Bike Beaverton event starting at 1 p.m. on Sunday, Sept. 11 at City Park at Southwest Fifth Street and Hall Boulevard.
The Beaverton Police Department will lead the bike safety rodeo, an educational bicycle obstacle course for kids. A family-friendly community bike ride will follow at 2 p.m. and a free ice cream social will conclude the event, co-sponsored by Beaverton's Bicycle Advisory Committee.
Helmets are required for all ride participants. The Northwest Bicycle Safety Council will conduct helmet fittings, replace damaged helmets prior to the ride, and give away the organization's 15,000th free helmet.
Free bike checkups will be provided by sponsors. Participants are encouraged to bring water bottles.