Explosive Targeted Homeless Family
8/30/2016, 4:14 p.m.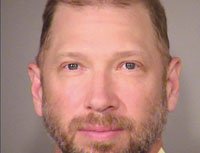 Police arrested a southeast Portland resident accused of placing an explosive device underneath a motor home occupied by a homeless family.
Police said Jeremy Patrick Kidwell, 46, lived in the area and indicated that he was upset with people living on the street in RVs in the neighborhood.
The motor home was parked along Southeast 160th and Division when a pipe with a fuse was tossed under it around 5 a.m. on Aug. 24. The homeless family was inside. The Metropolitan Explosives Disposal Unit responded to the scene to collect and assess the unexploded device. No parties involved were injured.
Later, at about 6 p.m. later that evening, police identified Kidwell as the suspect when he returned to the scene and was questioned. Kidwell was taken into custody on charges of manufacturing and possession of a destructive device and arson.