Bikes and Helmets for 400 Kids
Holiday Bike Drive brings Joy
12/6/2016, 4:16 p.m.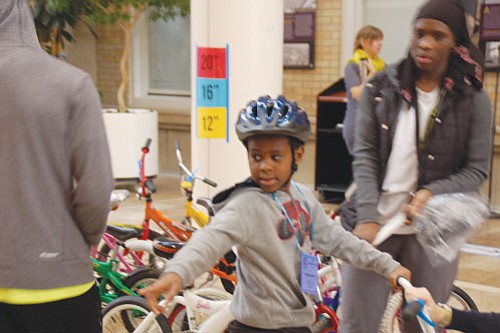 The 21st annual Community Cycling Center Holiday Bike Drive at Legacy Emanuel Medical Center gave 400 children their first bicycles and helmets.
"We believe that every child deserves to experience the joy, freedom and health benefits that bicycles can bring," said Community Cycling Center CEO Mychal Tetteh. "While the challenges facing marginalized communities are starker than ever, our organization has never been better positioned to work with our communities to build solutions."
Volunteers were also on hand during Sunday's charity event to help the kids with bicycle safety lessons.