Police Conduct Probe on Activists' Arrest
ACLU calls police actions retaliatory
Christa McIntrye | 12/6/2016, 4:26 p.m.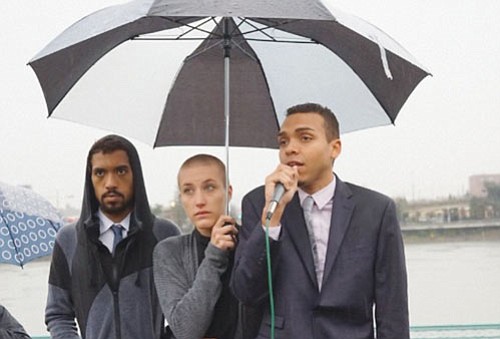 Mayor Charlie Hales has asked Portland's Independent Police Review Board to open an investigation to determine if excessive use of force was used in a police response to a student protest on Nov. 21 that led to the arrest of three adult activist leaders.
Hales made the request after Gregory McKelvey, one of the leaders of Portland's Resistance, shared an on-line video last week showing police using physical force to subdue another Resistance leader, Kathryn Steven.
Portland ACLU Legal Director Mat dos Santos wrote to Hales, cautioning that the city and police were using tactics which silence First Amendment rights and were making retaliatory arrests of well-known political organizers.
Hales said he expected the independent review process to be "thorough, accurate and responsive," and pledged proper discipline if there were finding of wrongdoing.
Cameron Whitten, executive director of Know Your City, stepping back into activism as a citizen journalist, described the arrests of McKelvey, Rhodes and Stevens as being "…violently ambushed by Portland Police Bureau while they were supporting Portland youth in a peaceful downtown march."
The activist leaders previously denied police reports they were actively encouraging and directing student protesters to counter lawful police orders.