Portland Fitness Model Crowned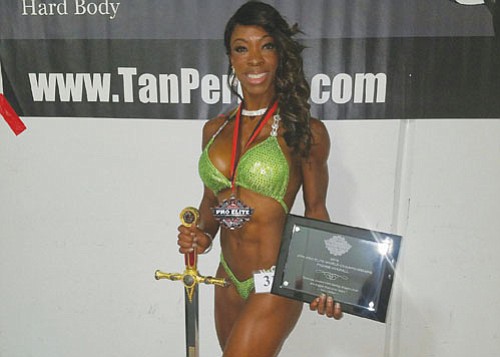 Fitness model Andrea Green of Portland is celebrating a first place trophy at a world bodybuilding championship.
The Pro-Elite completion for drug-free competitive natural bodybuilding was held Nov. 12 in Kansas City, Mo. and sponsored by the North American Natural Bodybuilding Federation and International Federation of Physique Athletes.
Green attributes her meteoric rise in the field to "intense focus, training and mental discipline to reach this pinnacle at such a rapid pace."
The only contestant from Oregon, Green runs a personal training business in Portland. She expects Portland to see a lot more of her as she gets a foot in the athletic modeling business with local sportswear companies.