Historic Choice for PSU Athletic Director
Viking program gets a new leader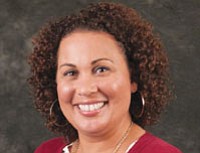 An experienced college administrator has been hired as the next athletic director at Portland State University, becoming one of the rare female college executives at the NCAA Division I level.
PSU President Wim Wiewel named Valerie Cleary the new Director of Athletics for the Vikings program on Monday. Cleary will be returning to Portland State after spending the past two years as athletic director at Willamette University in Salem, a division II NCAA school.
She replaces Mark Rountree, who is moving on to a role as deputy athletics director of Georgia Tech.
"As our former associate athletics director who served as interim director before Mark was hired, Valerie Cleary has a keen understanding that academics and community engagement are a central part of the values of Portland State University athletics," said Wiewel.
Previously, Cleary was the senior associate athletics director and senior woman administrator at PSU. She also did admissions work at Pacific University in Oregon, and was director of student-athlete enhancement programs at Boise State University.
"I am excited and humbled by the opportunity to return to Portland State," Cleary said. "I feel fortunate to return to a campus and department where I learned so much and developed lifelong friendships."
Cleary earned a Bachelor of Arts degree in 2000 from California State University, Chico, with a major in social science and an emphasis in sociology, multicultural and gender studies. In 2003, she received a Master of Science degree from California State University, Long Beach in counseling with a focus on student development in higher education.