Drug Clinic Investigated
Opioid addictions expert fights to keep doors open
Zachary Senn | 12/13/2016, 5:49 p.m.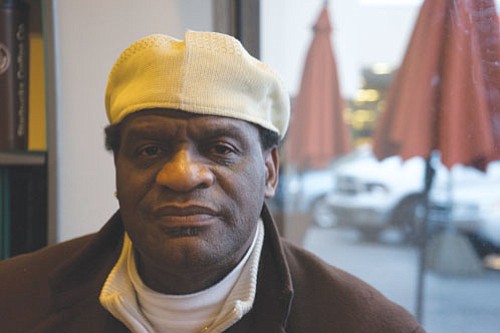 One of Oregon's only independently-operated methadone clinics is facing the threat of having its doors shuttered by state officials and the Drug Enforcement Administration, and the longtime African American expert in addictions treatment for the clinic believes that discrimination may be the impetus behind on-going investigations.
The Recovery and Methadone Clinic, which is also known as the RAM Clinic, is located on Northeast 82nd Avenue. It has operated without issue for nearly 20 years, according to its clinical manager and board-certified opioid treatment counselor, Harrison Danley.
Throughout this time, Danley said the clinic consistently met state standards and passed routine DEA inspections, but claims the relationship between the clinic and regulators broke down over the last year.
A search warrant issued by the U.S. District Court on behalf of the DEA faults the clinic for dispensing medication during a one-month lapse when a licensed physician was not present at the clinic. Danley asserts something similar happened a few years ago when a clinic doctor was absent and "The state ordered the clinic to stop enrolling new patients, and only fulfill standing medication orders. And that's what we did."
Danley claims they followed the same procedure laid out five years prior by the Oregon Health Authority when the RAM clinic's licensed medical officer was returned to a state-run addiction treatment program earlier this year.
The search warrant against the RAM Clinic also claimed that 48 wafers of methadone were unaccounted for; a result that Danley explains is not so uncommon with the clinic distributing 2,000 to 3,000 wafers on a monthly basis.
"When those wafers come, they'll break up in pieces. But we take those pieces and send them back to where they come from… We report all of that stuff," he said.
Danley believes that the clinic first came under the scrutiny of the Oregon Health Authority when two former patients filed complaints, stating that they had been threatened or harmed physically. He claims that these patients were upset because the clinic had refused to dose them due to the fact that other drugs were present in their system.
Danley, who is himself a recovering addict, said that in his more than 28 years of working in addiction treatment, he has never put his hands on a client. He admits he can be harsh while counseling his patients, but maintains that his intentions always lie in his client's best interest.
"My job is to keep people alive," he explains. "When you get assigned to me… I try to help you save your life. Your life is more important than your feelings."
Danley also believes he is squarely in the sights of Dr. John McIlveen, who oversees the state's opioid treatment programs. "He read these two reports, and became convinced that I am guilty of these two things," he said.
Danley fears that bias against African Americans in the health system plays a role in how the allegations were investigated. He said the accrediting body responsible for his licensing, the Addiction Counselor Certification Board of Oregon, launched an investigation into the complaints against him, and returned with no findings.
"Everything that they have, we have a response to," he said.
Danley hopes that the RAM Clinic will be able to continue serving Oregon's most vulnerable addicts as the nation's opioid crisis continues to escalate. If a January hearing scheduled by the DEA ends in the revocation of the clinic's license, the number of methadone providers in the state could drop to 13.