African American Wellness Village
Saturday's activities to include health screenings
Christa McIntrye | 12/14/2016, 12:12 p.m.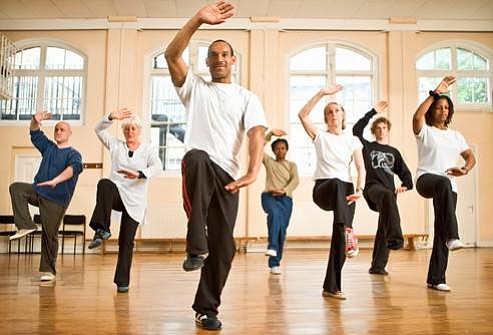 Mark your calendar for Saturday, Dec. 17 as the African American Health Coalition kicks off its annual Wellness Village, a free event with dozens of health-related booths and a wide variety of health screenings, held this year from 9 a.m. to 3 p.m. at the New Song Community Center, 220 N.E. Russell St.
The non-profit coalition has put together an excellent opportunity for members of the community to get on track with their health during the 24th annual event by offering free tests for blood pressure, pre-diabetes, diabetes, hearing, vision, dental, depression and anxiety.
Partnering with OHSU and the Black Men's Coalition, Wellness Village will also offer a new activity for participants every 30 minutes, and drawings for prizes and gift certificates.
The African American Health Coalition has certified master trainers for chronic disease management. They offer 6 week training sessions for hypertension, pre-diabetes, diabetes and cancer that usually cost $250, but after pre-screening, the coalition is offering them for free for up to 30 people during the event. Complimentary health-related books are also included.
A dental clinic will offer screening and help community members connect with OHSU dental school services. For a number of decades, physicians have linked dental and mouth health to overall wellness.
OHSU's Casey Eye Clinic will have two booths and a van at the event. They will be offering vision screening services, including free glasses and tests for macular degeneration and glaucoma for up to 40 people on a first come, first serve basis.
Information about the risks from lead in old house paint, and the impact of smoking on breathing and high blood pressure will also be available. Immunizations, flu shots and massage services will be offered.
Portland Parks and Recreation will be entertaining the kids. And for everyone, Salsa dancing, Tai Chi and Firelight yoga classes will be offered as a fun and easy way to incorporate exercise into your daily routine.
For the last 16 years, the African American Health Coalition and Portland Parks and Recreation have worked together to give reduced gym memberships at the city's community centers. At Wellness Village, you will be able to pick up a three month pass for $25, which works out to just 27 cents a day.
Members from the Black Men's Coalition and OHSU will also be giving healthy cooking lessons with Jambalaya on the menu.