Circus Carol at the Alberta Rose
coming for one weekend only at northeast Portland venue
12/14/2016, 12:02 p.m.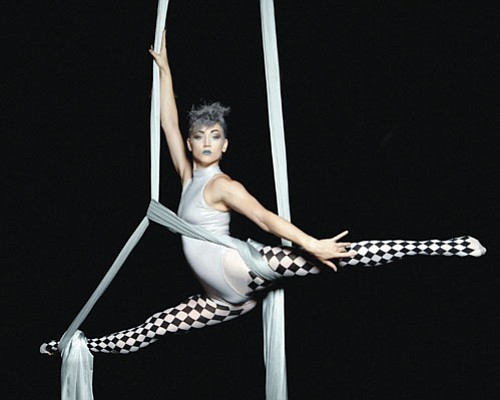 The Wanderlust Circus performance group and band 3 Leg Torso combine forces to present "A Circus Carol," a retelling of Charles Dickens' holiday favorite by blending circus arts and musical theater coming for one weekend only at northeast Portland's Alberta Rose Theatre.
Wanderlust leader Noah Mickens plays the role of the heartless miser Ebenezer Scrooge who is visited by the spirits of Christmas past, present and yet to come. The beloved character of Tiny Tim, the disabled son of Scrooge's employee Bob Cratchit, will be performed by Tera Zarra, an acrobat, aerialist and vocalist who has trained internationally and worked with well-respected circus companies throughout the United States. Expect acrobats flying, operatic ghosts belting, jugglers tossing, and exuberant dancing of all sorts in this classic tale of change and hope.
A Circus Carol runs Friday, Dec. 16 through Sunday, Dec. 18 at the Alberta Rose Theatre, 3000 N.E. Alberta St. Doors open at 7 p.m. and performances begin at 8 p.m. Minors are welcome, but must be accompanied by an adult. Tickets available online at albertarosetheatre.com.