50 Years of Kwanzaa
Portland celebrates with free events
Christa McIntrye | 12/21/2016, 11:29 a.m.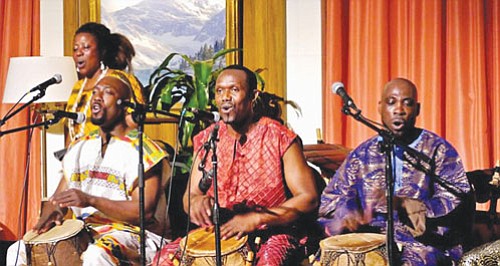 The community is invited to celebrate the 50th anniversary of Kwanzaa, the festival observed by many African Americans from Dec. 26 to Jan. 1 as a celebration of their cultural heritage and traditional values.
Several free public Kwanzaa events are taking place in Portland, starting Monday, Dec. 26 at the Matt Dishman Community Center, 77 N.E. Knott St., when an Umoja or Unity celebration will take place between 1 p.m. and 4 p.m. The Okropong African Dance and Drum Group from Ghana will be performing. A candle lighting ceremony will be held, along with events for children, poetry, food and an African marketplace.
On Tuesday, Dec. 27 at 6 p.m. the North Portland Library, 512 N. Killingsworth St., the value of Kujichagulia or Self Determination will be observed with the historic black theater Passinart performing.
On Wednesday, Dec. 28, festivities honoring Ujima or Collective Work and Responsibility are celebrated from 6 pm. to 8 p.m. at the Maranatha Church Multipurpose Room 4222, N.E. 12th Ave., with participants entering on Skidmore Street. Festivities include activities for children and drumming.
On Thursday, Dec. 29, the Billy Webb Elks Lodge, 6 N. Tillamook, Kwanzaa festivities honor the value of Ujamaa or Cooperative Economics, presented between 5 p.m. and 7 p.m. by Diverse and Empowered Employees of Portland featuring spoken word artists, music, and dancing with the 503 Sliders.