Tenant Shoots Housing Managers
Man was evicted from apartment earlier
12/21/2016, 11:24 a.m.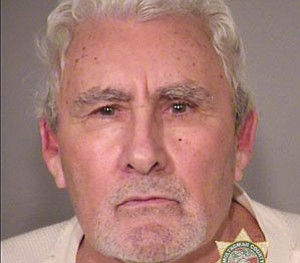 A north Portland man is accused of shooting two housing managers at Casacadian Terrace after being evicted from the housing complex, located on North Kerby Avenue across the street from Portland Community College's Cascade Campus.
It happened Monday about 12:30 p.m. Reynaldo Diaz Cabrera, 64, fled after the shooting but was arrested by police in a car several blocks away. He faces two charges of attempted murder. The housing managers, a 45-year-old man and 64-year-old woman, suffered serious but not life-threatening injuries, police said.
Community Development Partners, which owns the apartment complex, released the following statement about the incident:
"We're extremely saddened to hear that two exceptional individuals from the property's management team were threatened and injured by a resident. The resident was in the process of being legally evicted due to behavioral issues. We are pleased that the suspect is in police custody. We're cooperating by offering law enforcement any information on the resident they request."