Advancing Education and Literacy
McCollum earns NBA Cares Award
12/28/2016, 9:39 a.m.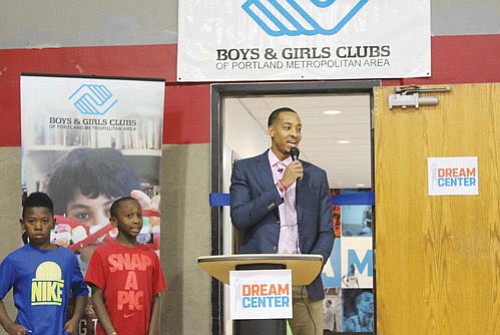 Portland Trail Blazers guard CJ McCollum has received the NBA Cares Community Assist Award presented by Kaiser Permanente in recognition of his efforts to promote education and literacy throughout Portland.
The award recognizes an NBA player each month who best reflects the passion that the league and its players share for giving back to their communities.
McCollum is being honored for his work to encourage youth in their education and career development, with a particular focus on improving literacy.
In collaboration with the Boys & Girls Clubs of Portland Metro, McCollum opened the first CJ McCollum Dream Center at the Blazers Boys & Girls Club on Northeast Marin Luther King Jr. Boulevard in November. In addition to personally designing and funding the space, McCollum selected the new amenities featured including: 200 books, 12 computers and headphones, a flat screen TV, a printer, furniture, flooring and artwork.

McCollum also helped develop the center's programming which includes a speaker series, and special coding, literacy and exploration clubs to engage youth in diverse educational and career opportunities.
McCollum is set to open two more Dream Centers in the spring and fall. McCollum has also worked with Portland Public Schools with his CJ's Press Pass program, mentoring more than 30 high schoolers specifically interested in journalism.
"Being an NBA player has provided me with an incredible platform to make a difference in the lives of so many people," said McCollum. "Since my arrival in Portland, the community has embraced me, and I'm incredibly fortunate to be able to give back to young people throughout the city for years to come."