Counting on a Miracle
McCoy Academy faces closure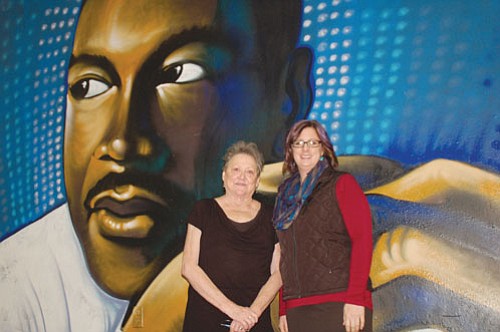 TVA Architects which has designed a number of new properties in the area, including the King Street Lofts, MLK West and a new development at Northeast 13th Avenue and Alberta Street, is in the planning stages for constructing a 5 story, 89 unit complex with parking.
Mary Garofalo from Everett Custom Homes, which is overseeing the development, said each unit will be priced at market rate, supporting a demand for multi-family housing options within the city's core.
McCoy has faced its own challenges over the years. It was the first alternative school in Portland before it was granted a charter, and barely more than a year later the first to have its charter revoked. A City Club of Portland report from 2002 notes: "While the Portland School District maintains a public position of cooperation and support for charter schools, charter school advocates charge that the district actively works behind the scenes to challenge efforts to establish charter schools in Portland."
Despite all the odds, McCoy has kept its doors open by the generosity of the community through donations and fundraisers. 400 students have graduated from the school since 1988, kids who otherwise would have not earned a high school diploma.
McCoy's founder and executive director remains committed to the students in her charge. She has aligned her entire life to helping kids that society has given up on, a dedication that has earned Becky Black a Breakfast of Champions Educational Award from the Portland Red Cross; an A.F. Gray Award for Achievement from Warner Pacific College; a Virtue of Generosity Award from incarcerated students at the Hillcrest Youth Facility; a 972nd Point of Light award from President George H.W. Bush; and a Lewis Hines Award for Services to Children in a honor she shared with former First Lady Hillary Rodham Clinton. Last year, she was presented the Mayor's Spirit of Portland award.
On the current fundraising to save the school, Black told the Portland Observer, "Right now we're trying to raise enough money to keep alive what we have. The ideal would be to have enough money to bring in all the students who are calling us, knocking on the door and wanting to come in."
McCoy Academy has set up a donation button on their website to make contributions. Visit oregonoutreach.org/our-schools/mccoy-academy/