Flu Hits Oregon Strong and Early
Still time for flu shot protection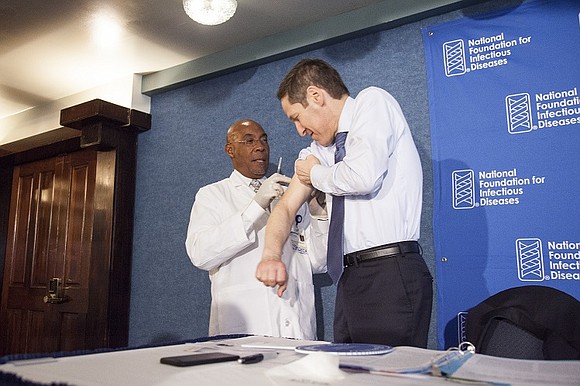 Influenza cases are rising in Oregon, and although the increase is expected this time of year, Oregon Health Authority officials say it shows flu season is off to a strong and early start. Most of the cases have been influenza A, this season's predominant flu type.
Hospitalizations for flu-like illnesses have jumped sharply in recent weeks.
"While this is shaping up to be a heavy flu season, this uptick during this time of the year is fairly typical," Dr. Paul Cieslak of the Oreogn Health Authority said. "Flu season doesn't usually peak until late February or early March, so people can and should get their flu shots."
Flu is a virus that causes mild to severe respiratory illness. The virus kills thousands of people in the U.S. each year. People who are at higher risk of severe illness or death include children, adults older than 65, pregnant women and those with chronic medical conditions or weak immune systems.
The flu vaccine is the best protection against flu. It can take up to two weeks to become effective, so getting it earlier in the season is ideal. That said, it's not too late, since flu season usually lasts until spring. Vaccinations are recommended for everyone 6 months and older.
Other ways to help prevent flu includes staying at home and limiting contact with others if you are sick; that includes staying home from work or school when you are sick. Cover your nose and mouth with a tissue when you cough or sneeze. Throw the tissue out when you are done.
Wash hands with soap and water. Use an alcohol-based hand rub if soap and water are not available. Avoid touching your eyes, nose and mouth. Clean and disinfect surfaces and objects that may have flu germs on them. Avoid getting coughed and sneezed on.
Flu vaccine is available from health care providers, local health departments and many pharmacies. To find a flu vaccine clinic, visit flu.oregon.gov.