Harmful Mass Incarceration
A new women's prison won't solve the problem
Bobbin Singh and Julia Yoshimoto | 12/28/2016, 10:20 a.m.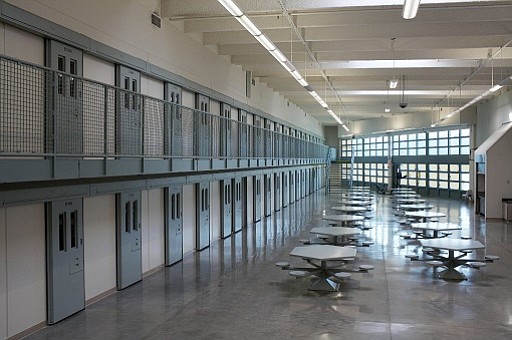 As we prepare to enter a new year, Oregon's prison system is facing up to the real-world impact of mass incarceration. The U.S. locks up more people per capita than anywhere else on the planet. While awareness of the deeply damaging impacts of trying to use prison to solve many of our social problems is thankfully growing, we aren't working fast enough to restrain prison growth in our state.
Oregon, for example, faces the prospect of opening a second prison for women due to overcrowding at the Coffee Creek Correctional Facility, south of Portland. Coffee Creek opened in 2001 and is currently the only prison for women in Oregon. It was designed to house 1,253 women, with a maximum capacity of 1,280 inmates. When those numbers are exceeded, the additional prison capacity must be accommodated at the Oregon State Penitentiary Minimum Security Annex in Salem.
Unfortunately, for many months now there have been more than 1,280 women at Coffee Creek. Something must be done to address this overcrowding for the safety and well-being of the women housed there and the staff working there.
The Department of Corrections' proposal to open a second women's prison to solve overcrowding comes with a substantial price tag. It would cost nearly $4 million to get OSP-Minimum ready to open to women and a further $17.5 million to run it for two years. So far, legislators have been unwilling to support this huge cost and have instead encouraged stakeholders in the criminal justice system to look for ways to reduce the women's prison population enough to remove the need to open OSP-Minimum.
It wouldn't take much. A reduction of just a few dozen women would be enough to avoid opening a second prison and it's about time that Oregon started tackling the over-incarceration of women.
Consider the facts of female incarceration in Oregon as recorded by the impartial Oregon Criminal Justice Commission: In the last 20 years, the women's prison population has tripled. While other states have woken up to the ineffectiveness of incarceration as a way of solving social problems, Oregon's female imprisonment rate has become higher in recent years than the national average. Yet overall, crime rates in Oregon are near historic lows since the 1980s.
How to explain this discrepancy? Have women suddenly begun committing many more serious and violent crimes that might justify locking up more of them for longer? No, what is in fact happening is that women are being punished more severely for the same non-violent offenses than they would have been years ago.
Most of the incarceration of women in Oregon is for property crimes, often driven by drug addiction. The arrest rate of women for property crimes fell 40 percent between 1995 and 2014. Yet, women's average length of stay in prison in Oregon for property crimes has risen from 17 months to 22 months in the last decade.
Measure 57, Oregon's law on sentencing offenders in repeat property crimes, combines with other sentencing legislation and case law to result in women receiving much harsher sentences than they would have gotten for the same crime years ago. The legislation was sold to voters as proper punishment for the irredeemable criminal who has ignored previous attempts at reform. But in reality, charges are stacked up against women appearing in court for the first time in a way they can be deemed a "repeat property offender" and sent away to Coffee Creek Correctional Facility having never received a chance to do better.
As advocates for women prisoners, we're not asking for a double standard that offers more lenient treatment of women. We want recognition and reform of the laws and practices that have a disproportionally large impact on women and their families. We and the many other supporters of criminal justice reform in Oregon accept that property crime laws are facially neutral. But the sentencing data speaks for itself: these laws do have a disparate impact on women.
Oregon needs to face head on the clear links between addiction, mental illness and property crime. We need to understand that simply locking women up cannot cure the root causes of crime that so many criminal justice experts consider to be a public health issue. We should look for a new approach for women who can be safely and appropriately held accountable in other ways than imprisonment.
Bobbin Singh is the executive director of the Oregon Justice Resource Center, and Julia Yoshimoto is the attorney and project director for OJRC's Women in Prison project.