Preteen Wins National Title
2/2/2016, 5:02 p.m.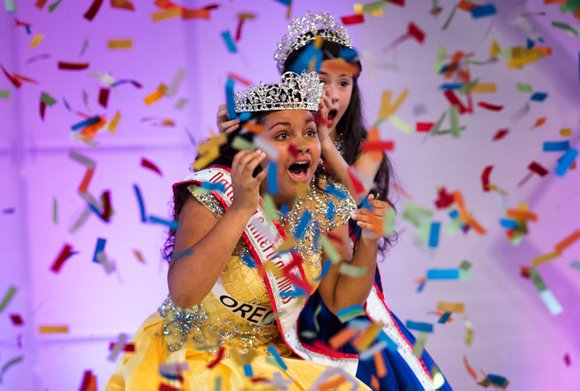 One Portland family is celebrating their daughter's victory as the new National American Miss Preteen – the first Oregon state winner to take the national crown.
Shayla Montgomery, daughter of Chris and Sheila Montgomery, competed in the pre-teen age division and won the 2016 title in late November. Judging was based on academic status, poise on stage, and personality in an interview, along with communication skills and community service.
Montgomery was helped by her first place finish in a spoken word competition in which she gave a speech titled "Be Brave, Be Yourself" dealing with her public service platform of overcoming bullying. She also placed third runner up in a volunteer community service category.
"Being the National American Miss Pre-Teen means so much to me," she says. "I worked hard for my dream and it came true. Now I can spread my platform across the country not just locally."
Montgomery will be traveling across the country this year representing the National American Miss Pageant Program. She will also receive an all-expense paid trip to next year's pageant in Anaheim, Calif. to crown her successor.