Births Inside and Outside Hospital
Study finds both can have good outcomes
2/9/2016, 5:41 p.m.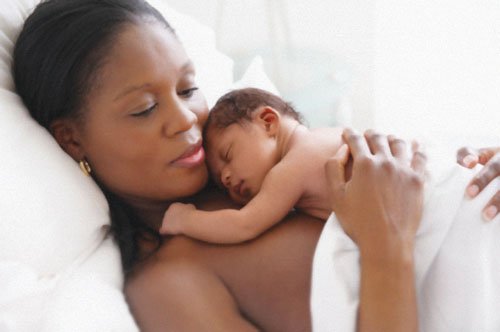 Out-of-hospital birth settings in Oregon were associated with a higher risk of perinatal death, while in-hospital birth settings were associated with a higher risk for cesarean delivery and other obstetric interventions, according to new research at Oregon Health & Science University.
"This study continues the national dialogue about the care, setting and health care systems that can provide more women with a safe, healthy birth that meets their birthing preferences," said Jonathan M. Snowden, an epidemiologist and assistant professor in the Department of Obstetrics and Gynecology in the OHSU School of Medicine.
"Our findings show that Oregon women are very likely to have a safe delivery in any setting. While those who deliver at home or in birth centers are much more likely to have a normal, vaginal delivery, there is also a small but statistically significant increase in risk for adverse baby outcomes," Snowden said.
The study, which looked at outcomes for mothers and babies based on birth setting, was conducted using data collected from Oregon birth certificates in 2012 and 2013 on what a mother's intended birth setting was when she went into labor.
The study compared two groups of "low-risk" pregnancies, meaning the babies were head down, close to their due date, and not twins or triplets. One group was planning hospital birth, the other out-of-hospital birth.
"While the overall risk for perinatal death was low in all settings, the stakes can be high," said Dr. Aaron B. Caughey, professor and chair in the OHSU Department of Obstetrics and Gynecology. "As health care providers, we need to make sure women know what the trade-offs are so they can make an informed choice that reflects their birth preferences."
The research also addresses the overuse of C-sections in U.S. hospitals, a topic on which Dr. Caughey and the research team are nationally known experts.
"There is now consensus in the medical and midwifery communities that the U.S. C-section rate is too high, and the desire to avoid a C-section may shape women's choices when seeking out-of-hospital birth," said Ellen Tilden, assistant professor at OHSU School of Nursing.
Out-of-hospital births in Oregon account for about 4 percent of total births (2.4% home birth, 1.6% birth center), the highest rate of any state, so about 95 percent of births take place in the hospital.