Films Feast on World Diversity, Languages
Portland International Film Festival begins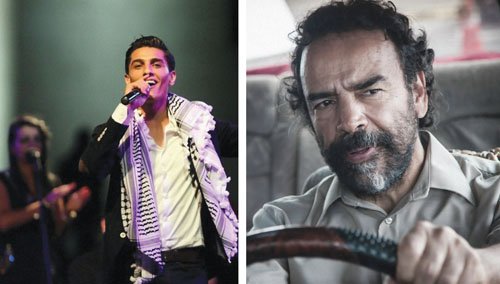 Every year at this time, I am reminded of the range of stories I mostly don't get to see depicted in local theaters, because for a brief month in Portland, I get to broaden my palate. There really is a whole world out there beyond what Hollywood gives us -- and there is no better time to partake of that world than February in Portland when the Northwest Film Center gives us its Portland International Film Festival.

The festival opens Thursday night with "The Fencer," which is set in the 1950s and tells the story of a Baltic dissident who flees the Russian secret police for a quiet life in a small Estonian village. After he finds work teaching fencing to children, his commitment to that work brings him into conflict with his old life when his students are invited to compete in Leningrad. Based on a true story, the film provides a window into Soviet and sports history to which we in the States have little access.
The opening night film is always a packed affair, so if you miss your chance to buy an advance ticket, you'll still have access to another 96 feature length films and 62 shorts from 48 countries. Every year I revel at the opportunity to watch films with immigrants from all over the world who live here in Portland and are out for a rare chance to see a film in their native languages on the big screen.
A handful of the screenings will also feature visiting artists to answer questions afterwards, including two films that I saw in press screenings. First, the Feb. 12 screening of "Sleeping Giant" from Canada will feature its producer, James Vandewater. A coming-of-age story about a reserved teenage boy, Adam, who falls in with a couple of rougher boys during his family's annual summer vacation on a lake in Ontario, the film astutely depicts a type of recklessness common in teenage boys. Adam comes from relative privilege while his two friends, Riley and Nate, come from more challenging circumstances and pull Adam into a world of risk-taking and pushing against the rules. Their disdain for the little lies that adults tell leads all three boys into waters none of them are ready for, and will remind you to wonder how anyone survives adolescence -- and to question what kids unconsciously learn from adults. The show will run a second time on Feb. 16.
Both showings of "A Good American," a U.S. documentary, will feature the opportunity to dialogue with one of its subjects Diane Roark, formerly a senior staffer to the House Intelligence Committee. She and several other subjects of the film explain how the American of the title, Bill Binney, a crypto-mathematician and former NSA analyst (who is also interviewed on camera), devised a surveillance and analysis system that was low-cost, had built-in privacy protections, was operational in 2000, and was so effective that Binney and others are convinced that it "absolutely would have prevented 9/11." What happened instead is an all-too-familiar scenario of a small team of experts diligently creating something of great significance, while less talented but more self-interested superiors barely notice -- and when they do notice, they shut the program down because it would make them look bad. The film's story is a complex one, and what its delivery lacks in nuance it makes up for in clarity and importance. It plays Feb. 13, Feb. 15 and Feb. 17.