Unapologetic Blackness
Beyoncé makes a statement
2/9/2016, 5:40 p.m.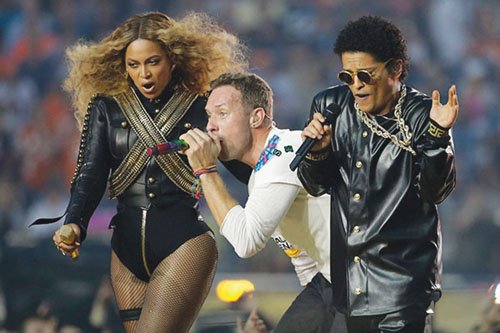 Super Bowl was marked by a stunning display of unapologetic blackness and political activism during one of the most-watched events of the year.
Sunday's halftime performance featuring Beyoncé, watched by an estimated 112 million people, highlighted connections to famous moments in African American history and contemporary issues facing the community.
Beyoncé and her dancers donned berets, rocked Afros, and wore all black, showing off what many are calling a homage to the Black Panther party founded 50 years ago by Huey P. Newton and Bobby Seale in the Bay Area – the location of this year's Super Bowl.
The show was complete with the dancers raising their fists to the sky, the black power salute made popular internationally by Tommie Smith and John Carlos, who raised their fists to the sky after winning gold and bronze at the 1968 Summer Olympics.
Beyoncé fans were also treated to a surprise video drop one day earlier for "Formation," the singer's latest track that is now the title of her world tour.

Although tour dates do not include a Portland location, Beyoncé has announced she will be throwing a show in the Pacific Northwest – in Seattle. The pop songstress is set to play at Centurylink Field on Wednesday, May 18. More tour dates are up at beyonce.com.