Prodigy Fronts Neosoul Concert
A night of swag, sprit and soul
Felicia Slider | 2/10/2016, 8:47 p.m.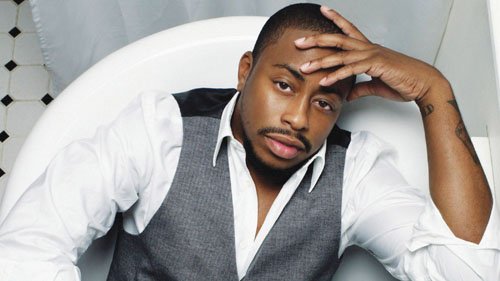 You don't want to miss the musical magnitude of Raheem Devaughn's first time visit to the Rose City.
The Newark, N.J. born and Maryland-based musical prodigy, the son of jazz cellist Abdul Wadud, will be in Portland to perform Thursday, Feb. 11 at 8 p.m. at Neosoul Night at the Tao Event Center, 631 N.E. Grand Ave.
A singer and songwriter whose vocal artistry is a force of nature, Devaughtn's lyrics are a trifecta of fantasy, fetish and flava. His debut album, "The Love Experience," reached No. 46 on the Billboard 200 album chart. His 2008 Grammy nomination for Best Male R&B Vocal Performance for the single "Woman" gratifies the soul of generations.
Portland hometown artist "Nehemiah," will also perform during the concert, saturating the stage with his soul music swag and spirit.

Karanja Crews, the award-winning educator from Portland's black community, and founder of the annual Teaching with Purpose Conference, is the event's producer.
The Portland Observer asked Crews to give us a take on how he keeps his ears and eyes on Portland's music scene.
---
Portland Observer: When did you fall in love with Music?
Karanja Crews: I fell in love with music at the age of 9. I used to attend shows with my brother and listen to music like Run DMC.
Portland Observer: How important is it to be a fist-class event producer?
Karanja Crews:I keep up with music trends by looking at a lot of underground and breakthrough artists. This industry is often about networking and making connections. I pride myself on being the full package of promoting premier events.
Portland Observer:Tell us about a "day in the life" of an event producer?
Karanja Crews:It's great... I'm always multitasking. From research to contacting the artist, the labels, booking and promotions, advertising and ticket sales, things are constantly moving. I also coordinate items on a band's tour. This includes anything from the airline and hotel accommodations, to food, to whatever the artist may need or like to make sure their event is A+.
Portland Observer:Who was the first artist you did a concert promotion for?
Karanja Crews:The artist "GZA" of the legendry hip-hop group Wu-Tang.
Portland Observer:Who would be your dream artist to promote?
Karanja Crews:My dream artist would be Nas, the legendary New York-based hip hop entertainer. For R &B, I would have to say one of my favorites is Anita Baker. Both are legendary, not just in their genre, but in the industry of music. They transcend true artistry in crossing over different categories of music. And they are both renowned in their own name.