Dynamic Leader Perseveres in Health Battle
Plans set for pastor's 20th anniversary
John Lampkin | 2/17/2016, 2:48 p.m.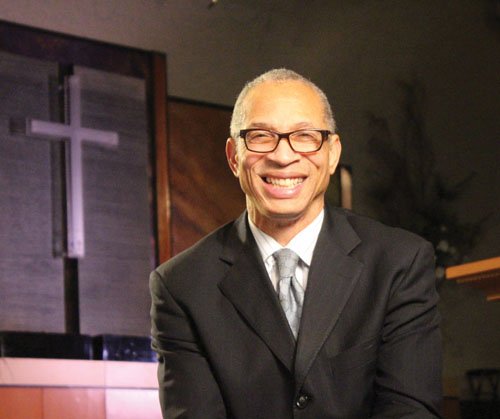 Rev. Dr. W. G. Hardy Jr., the dynamic and beloved pastor of the Highland Christian Center, continues to enjoy life while battling against a terminal cancer diagnosis he received last year.
The northeast Portland church, a diverse and historically African-American congregation, will celebrate and honor Hardy's 20th year as pastor during a weekend of pastoral anniversary events, March 18-20.
Hardy is currently on sabbatical while going through medical treatment at Cancer Center of America in Phoenix, Ariz. Church leaders say he had a stellar year in 2015, despite the illness, with some of the highlights including the quality time he has shared with family; an educational and spiritual journey abroad to Africa and a visit to Washington D. C. with the National Congressional Black Caucus. He was honored in 2015 by a Pastor Hardy Day of Recognition by Mayor Charlie Hales and Councilman Nick Fish; and Concordia University bestowed their highest honor on Hardy, the Christi Crux Award, for significant contributions he has made to the church in general and Concordia University in particular.
Pastor Hardy continues to support education, healthy living and diversity as chief executive officer of The Highland Haven, non-profit organization. He and the Highland congregation were able to host the recent Rev. Dr. Martin Luther King Jr. celebration, as he continues innovative ways to build the Kingdom of God. A new billboard ministry campaign on Northeast Martin Luther King Jr. Boulevard invites the community to HCC weekly worship and healing services.
The 20th Pastoral Anniversary weekend will feature special guest speaker, Pastor Clinton House of Las Vegas, Nev. on Friday, March 18 at 7 p.m.; a Youth Night will be held Saturday, March 19, also at 7 p.m.; and there will be two special Sunday services on March 20, at 10 a.m. and 3:30 p.m. with special guest Dr. Michael Stevens of North Carolina; and DaNell Daymon of Seattle, as guest choral director. All of the events will take place at the Highland Christian Center Campus, 7600 N.E. Glisan St. For more information contact the church office at 503-287-9567 or go to hcclive.com.