Growing to Stop Hunger
Volunteers mark 20 years of local food bank support
1/5/2016, 8:57 p.m.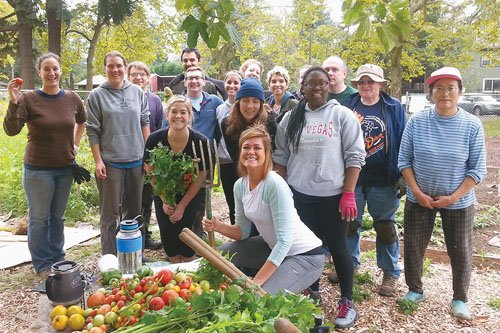 Produce for People, a volunteer effort to supply food to local hunger relief agencies in coordination with the Community Gardens program at Portland Parks and Recreation, is celebrating the New Year with a report that 42,000 pounds of organic, locally grown produce was harvested in 2015 to help feed people.
The fresh, nutritious food was grown in 42 of the 50 Portland Community Garden sites across the Rose City, and harvested during the past gardening season.
Produce for People started about 20 years ago to allow community gardeners to use their ability to grow healthy, organic food into an opportunity to fulfill the needs of hungry people in Portland.

"It is uplifting to see this grassroots effort thrive so well," said Portland Parks Commissioner Amanda Fritz. "People helping people, neighbors helping neighbors. I commend all the community gardeners across Portland, as well as our Community Gardens staff, for their continued efforts."
The efforts allow gardeners to cut down on wasting perishable produce they aren't able to immediately consume, and to make new connections with members of their community.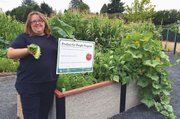 "Our gardeners have so much pride for the food they grow, and love to share the bounty from their gardens with friends, family and people in their community," said Laura Niemi, Portland Community Gardens program coordinator.
The ability of gardeners to produce a wide variety of vegetables (as well as fresh herbs) is another benefit of the program, as it provides opportunities for access to fresh, culturally appropriate food that's not always accessible to members of underprivileged communities.

"And we all need fresh, healthy food, grown as locally as possible," notes Portland Parks & Recreation Director Mike Abbaté. "Produce for People is right in line with our mission for 'Healthy Parks, Healthy Portland'. This is a real community success story."