Musical 'Book of Mormon' Returns
1/5/2016, 9:13 p.m.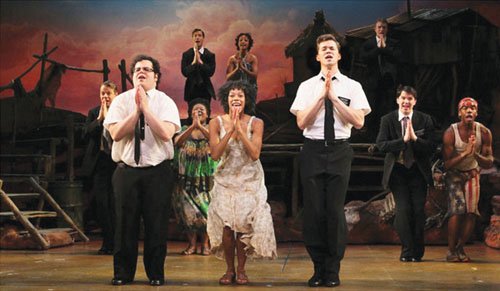 Back by popular demand, "The Book of Mormon," which played record breaking engagements in 2013 and 2014 returns to Portland for two weeks from Saturday, Jan. 12 to Jan. 24 at Keller Auditorium.
The play is a religious satire musical co-created by the makers of South Park. It tells the story of two young Mormon missionaries sent to a remote village in Uganda, where a brutal warlord is threatening the local population.
Naïve and optimistic, the two missionaries try to share the Book of Mormon, one of their scriptures—which only one of them has read—but have trouble connecting with the locals, who are more worried about war, famine, poverty, and AIDS than about religion.
"The Book of Moron" is the winner of nine Tony awards. Tickets for the return engagement are available at BroadwayInPortland.com, by calling the Portland Opera Box Office at 503- 241-1802 or Portland'5 Box Office at 800-273-1530 and in person at all TicketsWest locations.