Ancestry in Motion
Connecting the past to the present
1/11/2016, 12:59 p.m.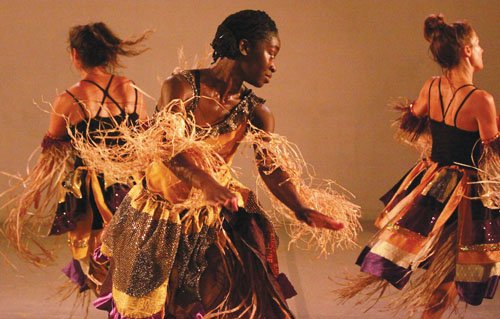 Rejoice! Diaspora Dance Theater is excited to present their second full evening event, "Ancestry in Motion," bringing a captivating weekend of African dance to Portland audiences.
With performances Friday, Jan. 15 through Sunday, Jan. 17 at the Headwaters Theater, a performance space and classroom dedicated to serving local artists at 55 N.E. Farragut St. , suite 9, this event follows their breakthrough premiere this past June, which consisted of three consecutive sold out shows.
"Ancestry in Motion" weaves the fabric of time from a single thread connecting the past to the present by exploring the African roots found in the modern vernacular movements of Jazz and House, and calls upon the African deity of the ocean to address the continuing epidemic of police brutality.
The evening will premiere choreographic works from Michael Galen, Dar Vejon Jones, and Jamie Minkus as well as solo works by the esteemed Oluyinka Akinjioa and the captivating Uriah Boyd. Guest Artists include Okaidja Afroso and Rudy Slizewski.
Tickets can be purchased at brownpapertickets.com and run $16 in advance, $20 day of the show.