From MLK to Today
New voices and leaders emerge
1/12/2016, 5:37 p.m.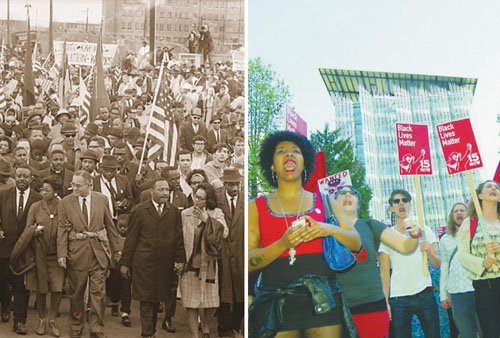 Dear Readers:
This year's Martin Luther King Jr. special edition represents more than the Portland Observer's hard work or the history of the late civil rights leader – it showcases a year when the dignity of black lives has been made even more evident by new voices in the struggle against discrimination and other injustices.
The explosion of social media on sites like twitter and tumblr has seen the creation of hash tags and groups like Black Lives Matter, and are bringing people across the country together to fight against racism and oppression, adding a clearer focus to issues of white supremacy, police brutality, housing injustice, unfair debt and low wages.
Portland's vibrant social justice community has seen its own resurgence, bringing new voices to local protests, self-care events, and other activities in which new leaders and alliances have emerged. Being able to cover the progress being made and difficulties than remain has been an honor.
The passing of the baton from one generation to the next is visible, and our goal in many ways is to highlight these social justice activists, poets, queer students of color, participants of Occupy Portland, members of Black Lives Matter, and others who follow in MLK's path.
Inside, find stories on what it's like to join the justice movement, read about a former homeless black youth who leveled up to executive director of a local nonprofit, and experience the joy of two blossoming young writers and artists who are Portland's first Youth Poet Laureates, amongst others.
We are so excited to share this issue with you and thank all our readers and supporters.